Details
Axiom Tool Group offers a comprehensive end-user training schedule on Vectric software and our complete lineup of CNC machines. This training will occur each month at our Columbus, OH headquarters, and will provide attendees with an in-depth VCarve/Aspire 2D, 2.5D & 3D education, as well as hands-on training on their respective machines. Training is open to anyone. Customer cost for each two-day training event is $399 plus travel expenses. Upon registration, you'll be provided with transportation and lodging information via email.
Note that all classes are taught using the current public release of Vectric software. Please be sure to update to the newest release prior to attending. If you don't own a copy of the Vectric software, a free trial version can be downloaded from the Vectric web site.
Level 1 - Introduction to VCarve
• Introduction to 3D, including the placement and cutting of single and multiple models will be shown, using already existing 3D ClipArt from the VCarve and Aspire gallery.
• You'll learn tips and tricks to get you thinking about projects from a different vantage point.
• Please bring your laptop and a copy of Vectric VCarve or Aspire software to follow along with the process.
Topics will include: Vectric 2D & 2.5D Vector Design and Import
We cover the File Operation, 2D View Control, Create Vectors and Text tools using a step by step approach. The second session covers the Transform, Edit and Align Objects tools. Options, tips and techniques for each are covered, with extra attention being paid to Node Editing.
We also cover Offset and Layout Tools, then progresses into material Setup and Toolpath operations. Again, this is an icon by icon look at all but the most advanced toolpath operations. The afternoon finishes up with Toolpath Editing tools and proper file save and transfer procedures, along with a review of covered materials, user questions and examples.
Introduction to 3D & Axiom CNC Basics
Also we show how to place 3D clip art and 3D models into a material block and position for proper cutting. Use of multiple models and combining 3D models with 2D vectors for 2D and 2.5D cutting are also shown. The last part of this session explains the various modeling tools in the Aspire software and how each is used to develop custom models, modify existing models and how to edit and combine existing models into larger or smaller components
You'll also be presented with many of the day to day items you will run across in your CNC journey in an understandable way. Bits and the differences between them, chipload, feeds and speeds and how to get them correct for your machine. Various hold down methods will also be looked at. We'll then put our new knowledge to work as we create sample projects in the Axiom Test Drive Center.
Level 2 - Advanced VCarve - Introduction to Aspire - Rotary
"Level 2" of the CNC / Vectric Training will explore more of the advanced processes of VCarve and will allow the attendees to expand their ability to use both VCarve and Aspire in a more effective manner. The true strength of the Vectric program becomes apparent when you learn to create challenging projects.
This class, Level 2, will open the doors to some new approaches and to offer new insights of old beliefs.
We do request that you would have attended a Level 1 class before taking this exciting, yet challenging intermediate session. (If you feel you are at a level beyond beginner and would like to attend level 2 without the prerequisite, simply drop us an email with some of your more recent project for us to review).
We recommend Aspire (retail or trial version) so you can get the most out of the class.
Topics to be included:
• Advanced VCarve Techniques
• Rotary / 4th axis basics
• Stacked Text
• Exploring the possibilities of the "Molding Toolpath" in both flat work and rotary work
• Textured Wall Panels
• Beginning Aspire 3-D Modeling
• Two rail sweep, the traditional and non traditional approaches
• Extrude and Weave patterns.
• And the ultimate jpeg to 3-D model process.
Level 3 - 3D Modeling in Aspire
3D Modeling in Aspire
An in-depth comprehensive journey into the world of 3D modeling using the Aspire software from Vectric. This 2 day, hands on training session will take the attendees from the basic to the advanced methods of 3D Model creation. Topics include using the Component Creation, 2 Rail Sweep, and Extrude and Weave. Understanding how components interact, applying the tilt and fade options effectively, and how to create a 3D model from a JPG. It is expected that all attendees have a strong understanding of vector creation, as this level of training will also include the artistic side of 3D work. We highly recommend having attended Axiom's L1 & L2 classes priior to attending.
For those attendees who want to experience the real world of 3D modeling, this class will allow them to take part in the modeling process.
Minimum software requirement - Aspire V10.x
Meet The Instructor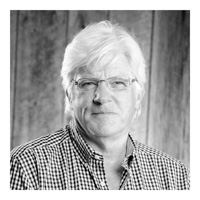 Michael Mezalick
Historical restoration specialist, Stained glass artisan, and Beta Tester for the Vectric software company.
Michael began his CNC journey in 2008 when he needed a custom molding piece for a project. This simple need immediately sparked a lifelong interest in 3-D modeling and CNC. Over the years that followed, Michael devoted countless hours to learning and mastering Vectric's 3-D software and in the process became an internationally recognized 3-D modeler with clients around the world. Read more here
A short list of Michael's work and credentials:
www.mezalick.com
www.carveddetails.com
Customer Reviews
I took both the level 1 and 2 courses. There are a few people who are REALLY good at what they do...and among those, a small sliver can teach. Mr. Mezalick has that rare combination of technical expertise/experience, communication skills and complete mastery of his training materials (which he updates constantly with improved tips and techniques as both he and the program evolve). The level one course is good for anyone unfamiliar with Vcarve or Aspire. While I have used the program for a decade, there were several buttons I hadn't touched because I didn't know I needed them. The level two course is for those with a working knowledge of CNC and the software. While Michael comes prepared to fill the day, he recognizes the purpose of the class: the make the student smarter in approaching his/her challenges in CNC. His famous "there are three solutions to any problem" challenges the students to consider alternatives which inevitably lead to smarter woodworking. The students then have access to one of the most creative minds to use the Vectric software to solve individual problems. EVERY day I found myself saying "well that tidbit alone was worth the price of admission." Conducting the class in their new facility also provides a great opportunity to interact with Austin, Chad and Todd about what their machines can - and can't - do. It is IMPORTANT for level 2 that each student provide background on their experience level so Michael can emphasize specific disciplines, although he did a very good job of keeping everyone engaged. This class was an outstanding value for the money and I look forward to taking it again. (Posted on 8/24/2019)
This was a great class i learned alot from Michael he is very knowledgeable I am glad I made the trip. (Posted on 7/25/2019)
Just completed the Level 1 class last week. This class had the perfect balance between lecture, the use of project examples and machine demonstration. This class was an "all hands" effort, beginning with the owner being personally engaged. Every member of the Axiom team went out of their way to make students feel welcome,, answer EVERY question and provide solid advice.

Michael, the Vetric instructor is both a solid instructor who teaches in clear and understandable terms. He is both a technician and an artisan and he blends both of these amazing talents to deliver a solid introduction to the vetric software. For me, the vetric training was the first step toward deciding if I will pursue a cnc for my hobby wood shop. I cam away feeling confident that I can manage the software side of the equation and all of the great advice I received from the Axiom staff has helped a great deal toward deciding which cnc machine I will aquire. You will leave this class with a wealth of information and it is worth every penny.

Thank You Todd and the entire Axiom team for providing a great learning experience......I highly recommend this training to others.

Tom (Posted on 5/20/2019)
I'm a nubie and this course was awesome. The setting was excellent and the staff at Axiom were the friendliest people I've ever met. This is truly a family atmosphere and well worth the price of admission. I learned more than I could retain and look forward to going back in April for part 2. Mezalick is a great instructor and artist. He took time to answer all of our questions and seemed truly interested in our success. Highly recommended. (Posted on 1/20/2019)
This is the Harvard, Yale, and Princeton of Vectric Training. If you want to flatten the proverbial learning curve then this is the path to follow. Michael Mezalick is one of the best. The best way to pay for your machine is to use it and without the knowledge(programinng)it is just a piece of steel, motors, and aluminum. I have had both level 1 & 2 and know that I would not be where I am without the benefit of these courses. Also unlike Harvard etc, the cost is ridiculous in the context of cost/benefit, you almost feel guilty that you only had to pay $300. If you are seriously considering one of these type machines, attendance at these training seminars should be part and parcel of your budget. (Posted on 2/2/2018)
To start I would say this course is worth it, regardless of your level of expertise. The challenge with the course is that the Vcarve & Aspire programs offer an incredible amount of possibilities. Most people will only ever use 20-30% of the available functionality, however not everyone is using the same 20-30%. It is conceiveable that at any given time during the course a percentage of the attendees will be hearing things that have no application for them. As this curriculum evolves I can see it getting more specialized and focused on specific areas so that prospective attendees can have an opportunity to dive deeper into specific topics, and work through a number of examples. Having said all that, Mike Mezalic brings a wealth of knowledge to the class and is a tremendous resource. Additionally, having a chance to meet and work with the Axiom team - Todd, Chad, Austin & Nick - was a great benefit. Each of them spent as much time as needed to demonstrate the equipment, offer tips & tricks and answer a myriad of questions. In order to get the most out of this course, I think the ideal attendee should have some CNC time under their belt (preferably with an Axiom unit and Vcarve/Aspire) in order to show up with some specific application questions. (Posted on 8/28/2017)